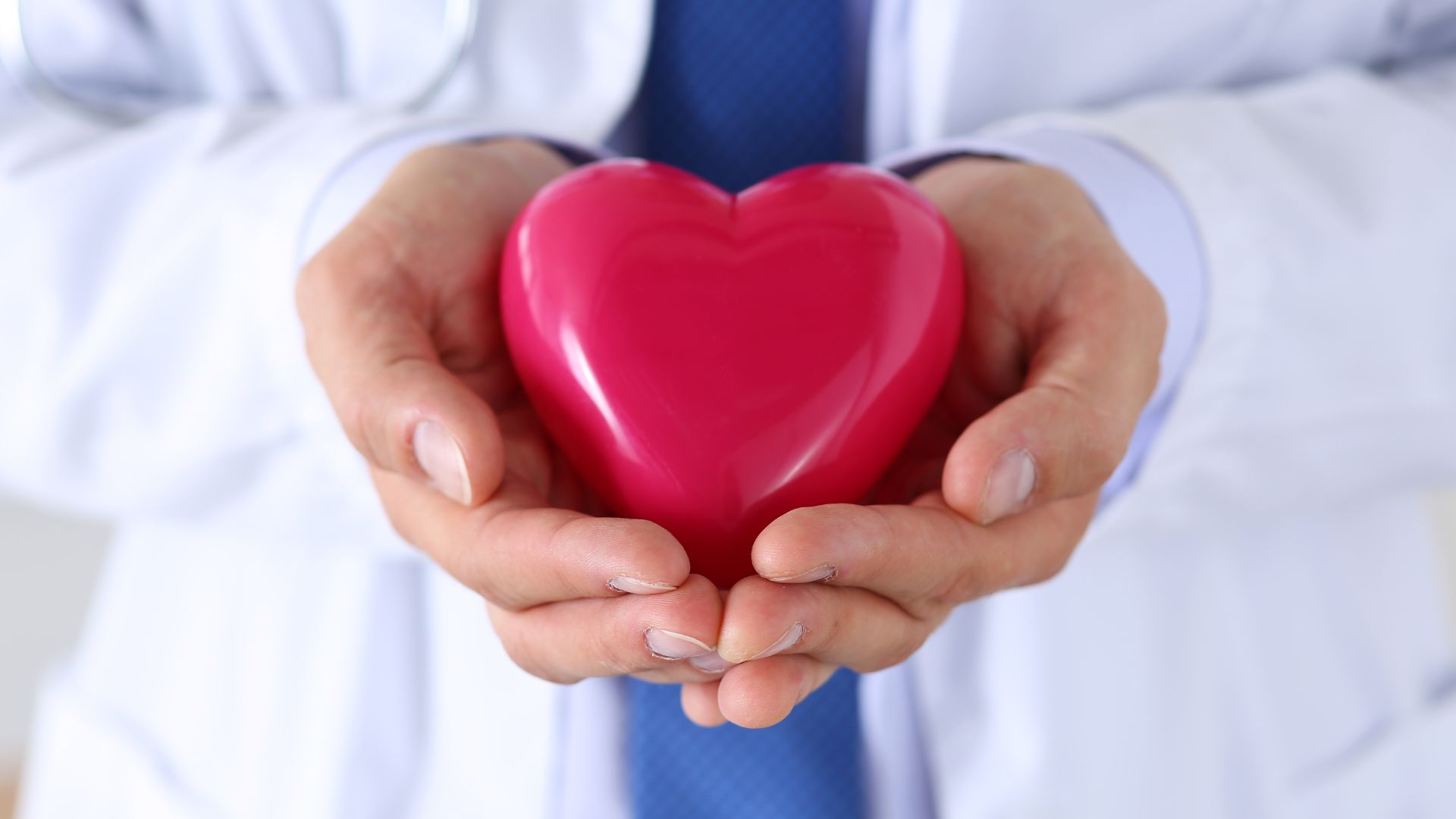 New York City is one of the most densely populated cities, with registered 8.51 million citizens in 2023. The city's culture is fast-paced, with people overworking to turn their dreams into goals into reality.
But, while one side of NYC is inspirational, the other one is literally depressing. Psychologists state that NYC is a city of perfectionists who believe in their dreams and fight fiercely for them. While 1 million citizens in NYC are successful, the rest, nearly 7 million people, experience dream decay. Such situations lead to depression, panic attacks, an unhealthy way of living, obesity, and inevitably heart diseases and cardiac arrests at a very young age.
With heart disease being the number 1 cause of death in NYC, being prepared to provide CPR on the spot is crucial. This article shows common CPR statistics to raise awareness and prevent unfortunate outcomes of cardiac arrest cases outside the hospital.
General CPR and Emergency Plan and Statistics about NYC
Before we dive deeper into the statistics and facts related to CPR and emergency teams in NYC, here are some statistics to have a better perspective on the city's background.
NYC is home to 8.5 million citizens in the 2020 report. Approximately 1.1 million people out of the total number of citizens living in NYC were elderly, concluding in 2019. (Population U, NYC Government Report)
There are 14.500 NYC Emergency Medical Services (EMS). Nearly ⅘ of the EMS are Emergency Medical Teams (EMT), while the rest ⅕ are paramedics. (EMSPAC)
The city's size makes it undoubtedly difficult to track and organize the medical staff into districts. However, the government of NYC has a compact division of emergency teams to be reachable to anyone in need. We explain the divisions in more detail below to help you understand how the city works and what is the scheme of organization.
The 4 Sectors of Emergency Medical Services in NYC
The emergency teams in NYC are the busiest in NYC as the driving force behind the emergency system in NYC. They are comprised of volunteers with the proper training for basic emergency response. The team's duty is to help people in distress, secure safe transportation, and offer CPR if needed before the paramedics arrive.
Otherwise, the paramedics are more advanced in medical skills and providing first aid. They have to be familiar with endotracheal intubation, electrical cardiac therapies, EKG interpretations on the spot, and IV, IO, IN, and IM meds in addition to high-quality CPR and AED use.
As mentioned, NYC counts 14,500 EMS and divides them into four sectors. Each sector has separate funding channels, different uniforms and vehicles, levels of prestige, different benefits, and, last but not least, different conditions.
Below we briefly comment on the EMS structure.
Municipal Sector
The Municipal Sector of the Fire Department of New York City (FDNY) EMS Division counts a total of 5,000 members, including rescue units, hazmat units, academy instructors, officers, EMTs, and Paramedics. They are familiar with providing Basic Life Support and Advanced Life Support. This division responds to 1.5 million medical cases per year, which significantly surpasses the number of fire cases, being 300,000 annually. (The Council of the City of New York Report, 2021)
Voluntary Hospital EMS
The second division is called Voluntary Hospital EMS, which operates within the FDNY 911 system. This division counts 2,000 members that subdivide their operations under hospitals, garages, uniforms, and unions. QNS informs that the Voluntary Hospital EMS division responds to 33% of the total call volume all around New York City. (QNS)
Private Transport EMS Sector
The Private Transport EMS Sector is more advanced. This sector operates with contracts to take people to dialysis, nursing home deteriorations, critical interfacility transfers, and ventilator patient transport. The sector counts around 5,500 members, predominantly young members with no experience training to become part of the EMT.
Community Volunteers
Community Volunteers are the final sector that concludes the NYC EMS. Nearly 2,500 volunteers constitute this division and are fully ready to respond in situations requiring basic life support. EMSPAC finds that the community volunteers sector responds to over 5,000 calls in NYC. (EMSPAC)
Common Cardiac Arrest Outside the Hospital & CPR Statistics in New York City
Densely populated cities report more cardiac arrest cases. Given the size of the city, it can be too late to wait for the emergency team to intervene. This is problematic because if the cardiac arrest victim doesn't receive CPR, their chances for survival decrease by 7-10% every minute, and it can be fatal. The longer the brain is left without oxygen, it can lead to permanent impairment and brain damage, and in the worst case, death.
Speaking of NYC specifically, we provide you with some statistics related to cardiac arrest cases and ways of responding.
The survival rate of cardiac arrest cases outside the hospital before the emergency medical team arrives for assistance is 2.2%. (NYC Government Report)
The average time emergency teams arrive at the scene to intervene is 4.7 minutes. (NYC Government Report)
Out of the total of 6,973 patients reported with cardiac arrest cases, 4,653 patients were with presumed primary cardiac etymology. (NYC Government Report).
However, the number of people undergoing cardiac arrests and heart attacks during the COVID-19 crisis reached its peak. Basically, the paramedics were working overtime risking their lives to save casualties.
Shocking Statistics of Cardiac Arrest Cases During the COVID-19 Crisis
A paramedic from NYC shared with NBC News some of the turmoil every worker in the medical sector went through during the pandemic. To quote her, "Every other call you hear on the radio is a cardiac arrest case" (NBC News). In other words, the statistics show shocking numbers that peaked the COVID-19 case.
FDNY registered 84,000 emergency calls for cardiac arrest cases, with 4,400 deaths as a result. (NBC News)
FDNY realized a 50% increase in cardiac arrest calls during the pandemic. (NBC News)
From March 20 to April 5, from 195 cardiac arrest cases, there were 129 pronounced deaths daily. (NBC News)
During the first few months after the pandemic outbreak, the EMS responded to nearly 4,000 death which is triple more than previously. (ABC News)
The death cases of cardiac arrest cases jumped from 75% to 90% in 2020. (ABC News)
The NYC EMS does not remember such a crisis that resulted in peaking mortality rates. However, from that unfortunate period, the only thing that can be learned is the importance of learning CPR and acquiring the skills to help in case of an accident. Below we discuss how CPR can help save a person's life.
Why is CPR an Important Skill to Know
Cardiac arrest cases are usually associated with the older population, but you should know that young people under the age of 25 may also have a cardiac arrest. Fortis informs that nearly 2,000 young adults in the US die from cardiac arrest cases. (Fortis) This means that sudden cardiac arrest does not pick a victim, and it can be someone close to you.
Here is what you need to know about CPR:
There is no minimum age requirement for learning CPR. Some studies claim that a 9-year child can acquire CPR skills. (American Heart Association)
Bystanders save 1,700 casualties of cardiac arrest cases by using AED while the emergency teams arrive at the scene. (NIH)
Common CPR Statistics: Key Takeaway
CPR is an invaluable skill to know as it could save someone's life. Providing a cardiac arrest victim with CPR on the spot can increase their survival chances until the first responders arrive at the scene to take over. This is especially important in big and busy cities like New York, where the EMTs have a harder time reaching the victim.
Hopefully, this article showed you the importance of CPR and how vital it is to be able to save someone's life.