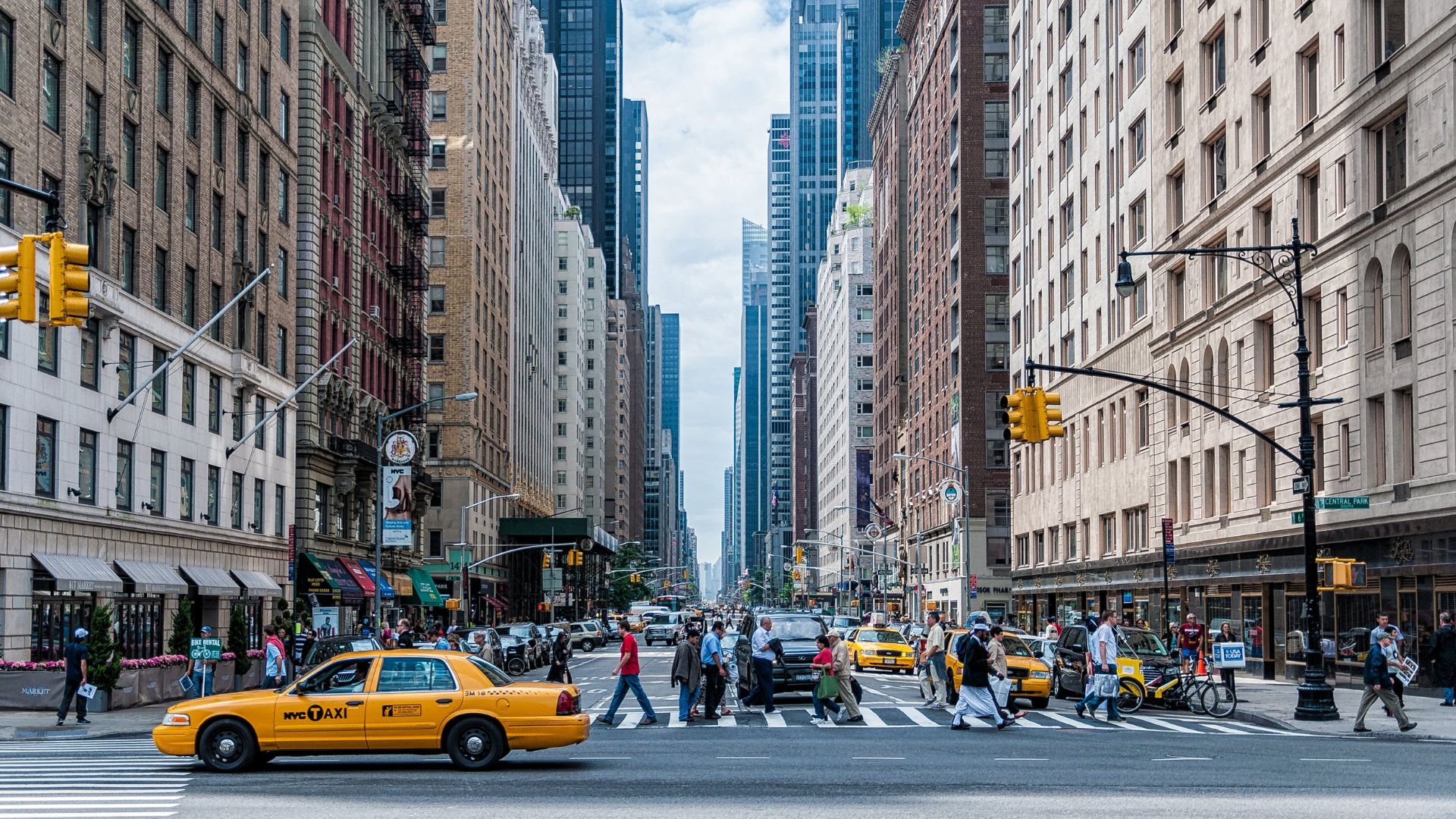 The State of New York has required valid CPR training for graduating from high school since 2015. It is among the first to recognize and validate the meaning and importance of CPR as one of the most important life-saving techniques that have existed in the field of medicine since the 16th century.
Statistics also showcase the importance of proper and timely CPR, alluding that for every lost minute without assisting the victim, they lose 7-10% of their initial chances of survival and normal recovery after a tragic experience, such as a heart attack, cardiac arrest, or suffocation.
In the State of New York, 183 of every 100,000 deaths are due to a heart disease, which is not as alarming as in other states. But what's alarming is the increasing trend of obesity and decreased levels of physical activity, which has been noted in approximately one-third of the adult population in the State.
Read this article to discover more about the costs of a CPR certificate in New York and the jobs that require one.
Jobs Requiring a Mandatory CPR Certification in New York
On a national level, the basic OSHA recommendations on having a valid CPR certificate are the highest legal statute of power. 
On a state level, each government has the free will to particularly and closely regulate each field and industry with particular laws regarding job requirements, including CPR certification.
Health workers, nurses, paramedics, and EMTs need valid certifications as they provide CPR when needed. In some cases, they even instruct in CPR classes because it's an unavoidable asset of their basic job requirements.
On the vast and saturated job market in New York, the following jobs require proof of a valid CPR certificate at the time of applying.
Babysitters, nannies, and daycare workers
Teachers in schools (both private and public)
Social workers and people working as volunteers in shelters and charities
Caregivers in elderly homes
Fitness coaches, yoga trainers, and personal trainers who officially work in the industry
Swimming instructors and diving coaches, as well as people working in closed pool fasciitis and aquatic parks
Security and correction officers and even door attendants working at high-tense environment facilities
Police and fire department
Staff employed in dentist offices, including the administrative assistant and the receptionist
Factors Determining The Cost of CPR Certification in NYC
The basic CPR procedure is more or less the same and it takes about 100-120 resuscitations per minute located approximately at the central part of the heart bone. But there are a bunch of factors that raise or lower the price of a CPR lesson.
The Type of CPR Class Offered
Adult and pediatric cardiac arrests require a slightly different approach. Both require urgent medical assistance with CPR and same compression rates before getting transported to a medical facility. However, they differ in the protocols. This is why separate CPR classes are available.
Adult CPR
Adult CPR is commonly recommended for everyone. Adult CPR protocols apply to children past the age of puberty and those weighing over 121 pounds (55kg).
Infants and Children (pediatric)
Pediatric CPR certification is highly recommended for people who are about to become parents, as well as for all those who have contact with babies or children in their everyday working environment, such as nurses, daycare employees, and babysitters.
The Whole Package
Almost every provider, including both American Red Cross and the American Heart Association offers a combined package of both skills for a reasonable price.
Physical Presence or Online Classes
Basically, every health organization that offers CPR training and certification has constructed its classes in these three forms.
In Person
CPR certification obtained through in-person training is the only accepted and recognized by OSHA. This is because CPR is a practical skill that can hardly be overcome only by listening to online instructions and watching the instructor's moves through the camera. A valid certification card accepted on a national level is obtained through personal or combined forms of training.
Online Classes
Online CPR certification costs less, mostly because of the fact there's no limiting space for the attendants, as well as the lower need for materials and fees. However, these courses should be considered as a basic start of the training module because, in most cases, they are not valid training accepted in most workspaces.
Blended / Hybrid
Blended certification is the combination of learning from an instructor from the comfort of your home while taking the practical aspect of the training in person. It usually offers a valid and recognizable certificate, because of its nature.
The Level of The CPR Course
There are 4 different levels of CPR training.
Level A
This is the most basic level to learn your earliest skills in performing proper CPR. Expect to learn about the procedures and all the situations which require CPR or easy defibrillation.
Level B
Level B is highly recommended for babysitters and nannies, because it involves the proper CPR technique implications on infant patients. After solving the right tempo, participants need to adjust their force on the baby's tiny body structure.
Level C
This is a profound level of proper CPR meant for first responders, such as police, firefighters, and EMTs. It covers standard and heart-saver CPR and first aid techniques, as well as the protocols for performing CPR under emergency circumstances.
BLS Level
BLS or Basic Live Support is the ultimate CPR level course specially designed for healthcare providers and first responders. Nurses, doctors, and paramedics usually have the highest level of CPR certification.
Class Style
Taking individual lessons usually costs more because an instructor can't be sure of the number of participants that will apply for his next class. At the same time, a minimum number of participants is usually the criteria for hiring an instructor at the workplace and applying for CPR training as a team. While an individual price for a course is determined, workplace training is usually demanded as a quote based on your needs and a number of participants.
The Average Cost of CPR Certification in NYC
New York City is a big and crowded metropolitan area. It offers a wide range of institutions providing training for CPR, AED BLS, and all the types mentioned above of CPR.
Since we already mentioned that the costs vary, here is a table that captures the average of CPR classes in the New York City area.
| | | | |
| --- | --- | --- | --- |
|   | Online | In-person | Blended |
| Adult CPR/AED | Red Cross: $37 | Red Cross: from $70 | Red Cross: $105 |
| Children Infant CPR/AED | Red Cross: from $37 | Red Cross: from $90/ | Red Cross: from $100 |
| All-inclusive | Red Cross: $37 | Red Cross: from $80 | Red Cross: from $89 |
| CPR Training for Professional Rescuers and Instructors | Not available since professionals are in question | Red Cross: from $120 (a review starts from $179) | Red Cross: from $119 |
Why Should You Consider CPR Certification in NYC?
With heart disease being the most significant cause of mortality in America, where 1 in 5 deaths accounts for this reason, the American Heart Association advocates the importance of bystanders having basic knowledge of this life-saving skill.
The proper and timely assistance with CPR can double or even triple the chances of survival in victims that are outside of a hospital or medical facility. Unfortunately, a national study conducted by the Cleveland Clinic has confirmed that only about 54% of Americans think they know how to perform CPR. And of those who know CPR, only around 11% have guessed the proper tempo of this technique, which is one of the crucial aspects of saving a life using CPR.
That's why the State of New York has demanded a valid CPR for graduating from high school among the first states in America, starting in 2015. This will produce more than a million CPR-capable citizens each year, though everyone should take a CPR class because saving a life is invaluable.